1723 Military Street  
• 
 Port Huron, MI 48060  
•
  810.985.8169
FOR IMMEDIATE RELEASE: March 9, 2021
Celebrate St. Patrick's Day with United Way of St. Clair County!
St. Patrick's Day is just around the corner! Looking for a fun way to celebrate the holiday?  All are invited to join the festivities United Way of St. Clair County (UWSCC) has prepared for the community!
See if you have the Luck of the Irish.  Buy your tickets today for a chance to win eight astounding raffle prizes.  Each one is valued from $85 to $842 with a grand total value of over $3,000!  Raffle tickets are only $2 apiece and you choose which prize basket each one goes into; raising your chance of winning the treasure you seek.
1. Wadhams Getaway    2. Explore St. Clair    3. Explore Fort Gratiot    4. Foursome Golf Extravaganza
5. SC4 School Spirit    6. Coffee Lovers Gift Basket    7. Summertime Sizzlin' BBQ    8. Luck of the Irish Lottery Tickets
Click the images above for a detailed description with the value and a picture of each luxurious prize package.  Tickets are on sale online through midnight on March 15th at: uwstclair.charityraffles.org.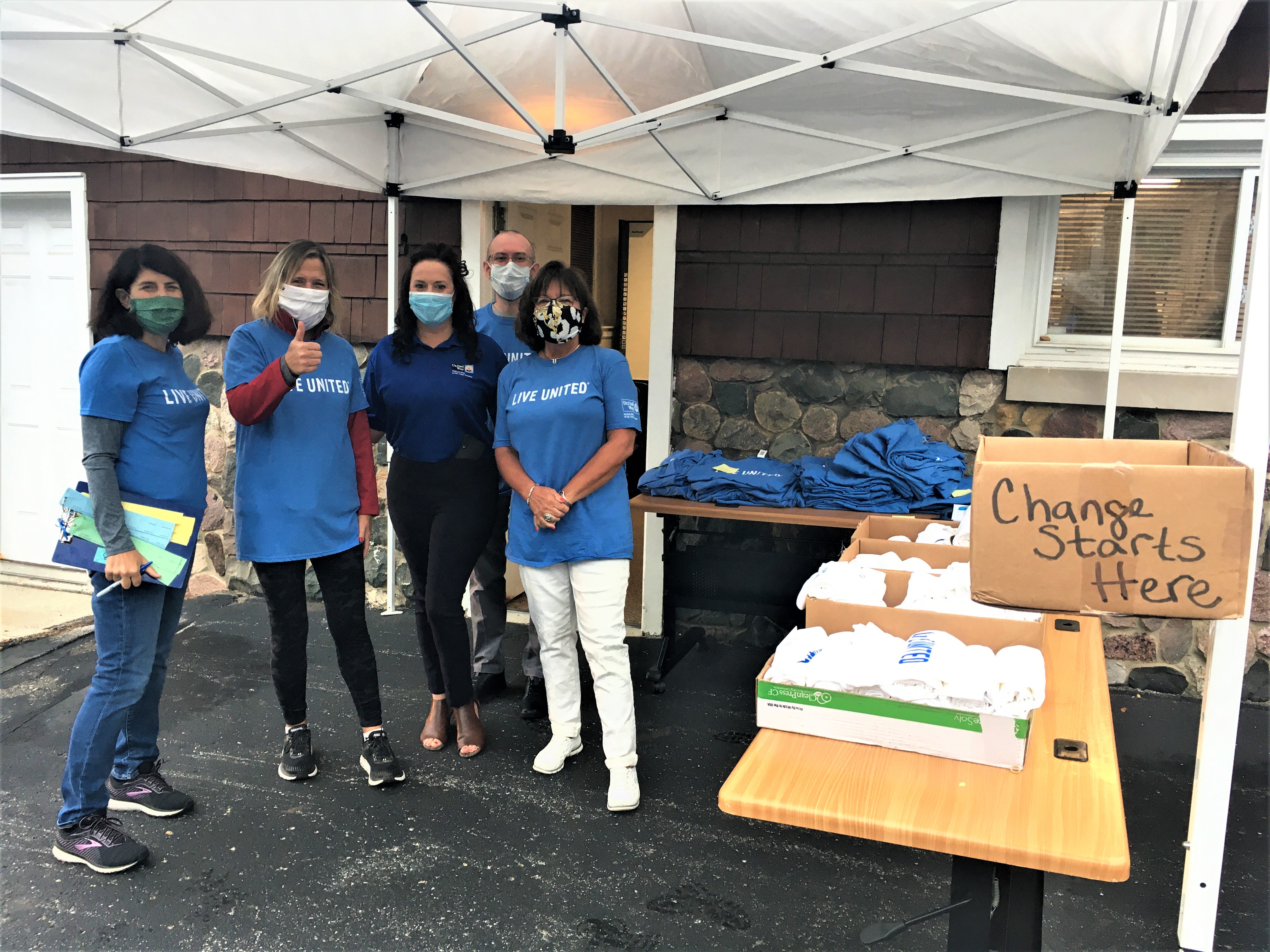 Start the holiday with a Breakfast Shindig.  UWSCC will host their St. Patrick's Day Drive-thru Breakfast in their parking lot on March 17, 2021 between 7:30am and 9am.  They invite you to cruise through their FUNdraiser and celebrate the Irish in You with a curb-side pick-up meal, spirited swag, and bountiful cheer.  Registration for the breakfast is $13.95 per person through March 13th and is available through their website: uwstclair.org.  Chef Mike and his team will be preparing scrambled eggs, bacon, sausage, breakfast potato casserole, a homemade cinnamon roll with festive green frosting, and your choice of orange juice, Irish cream coffee, or regular coffee.  An array of fun St. Patrick's Day necklaces, bracelets, buttons, and headbands are also for sale on the registration page for $1 and $5 each.  Purchases can be picked up in the breakfast drive-thru or at the United Way office, 1723 Military Street, Port Huron. 
These accessories and raffle tickets will also be available for cash purchases as you drive through the celebratory event.
Time is running out to join in on the festivities and test your luck for your very own pot of gold at the end of the rainbow!  Don't forget to tune in to The Paul Miller Show, WPHM 1380AM, on St. Patrick's Day from 6am to 10am for interviews with our Partner Agencies and some lively Celtic music reeling on the air waves in-between!
# # # Ends # # #
For further information, please contact: Brent Gillette - Executive Director
                                                                       bgillette@uwstclair.org 810.985.8169 ext.118
About United Way of St. Clair County
The United Way of St. Clair County was founded in 1924. Its mission is to mobilize the community of St. Clair County to raise funds and resources to meet identified human service needs with the highest level of accountability and community involvement. For more information, visit
www.uwstclair.org
.